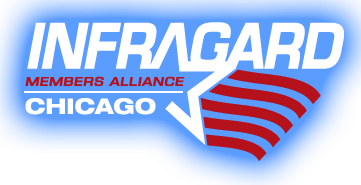 About InfraGard
——————
InfraGard is a partnership between the FBI and the private sector. It is an association of persons who represent businesses, academic institutions, state and local law enforcement agencies, and other participants dedicated to sharing information and intelligence to prevent hostile acts against the U.S.
What This Membership Means to You
Today's climate mandates that professional security providers are current and knowledgeable on trends affecting the safety of their clients.  We regularly receive alerts and immediately review them and compare them to your overall security posture. When needed we make timely recommendations to proactively reduce risk to your business.
350 of our nation's Fortune 500 have a representative in INFRAGARD.
INFRAGARD Business Sectors
Chemical Sector
Commercial Facilities Sector
Communications Sector
Critical Manufacturing Sector
Defense Industrial Base Sector
Dams Sector
Emergency Services Sector
Energy Sector
Financial Services Sector
Food and Agriculture Sector
Government Facilities Sector
Healthcare and Public Health Sector
Information Technology Sector
Nuclear Reactors, Materials, and Waste Sector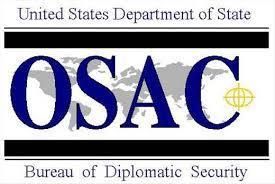 About Overseas Security Advisory Council (OSAC)
——————
The Overseas Security Advisory Council (OSAC) was created in 1985 under the Federal Advisory Committee Act to promote security cooperation between American private sector interests worldwide and the U.S. Department of State.

The OSAC "Council" is comprised of 34 private and public sector member organizations that represent specific industries or agencies operating abroad.  The member organizations designate representatives to serve on the Overseas Security Advisory Council to provide direction and guidance to develop programs that most benefit the U.S. private sector overseas.  The Department of State's Bureau of Diplomatic Security (DS) implemented the following recommendations from OSAC: to create the OSAC website, to create a Country Council Program, and to develop a Research and Information Support Center (RISC).  A primary goal of OSAC is to develop an effective security communication network, consequently, OSAC invited all U.S. businesses, academia, faith-based groups, and non-governmental organizations to become constituents. There is no cost involved with OSAC constituency.

Mission
The U.S. State Department's Overseas Security Advisory Council (Council) is established to promote security cooperation between American private sector interests worldwide (Private Sector) and the U.S. Department of State.

The objectives of the Council as outlined in its Charter are:

A. To establish continuing liaison and to provide for operational security cooperation between State Department security functions and the Private Sector.

B. To provide for regular and timely interchange of information between the Private Sector and the State Department concerning developments in the overseas security environment.

C. To recommend methods and provide material for coordinating security, innovation, planning and implementation of security programs.

D. To identify methods to mitigate risks to American private sector interests worldwide.
About ASIS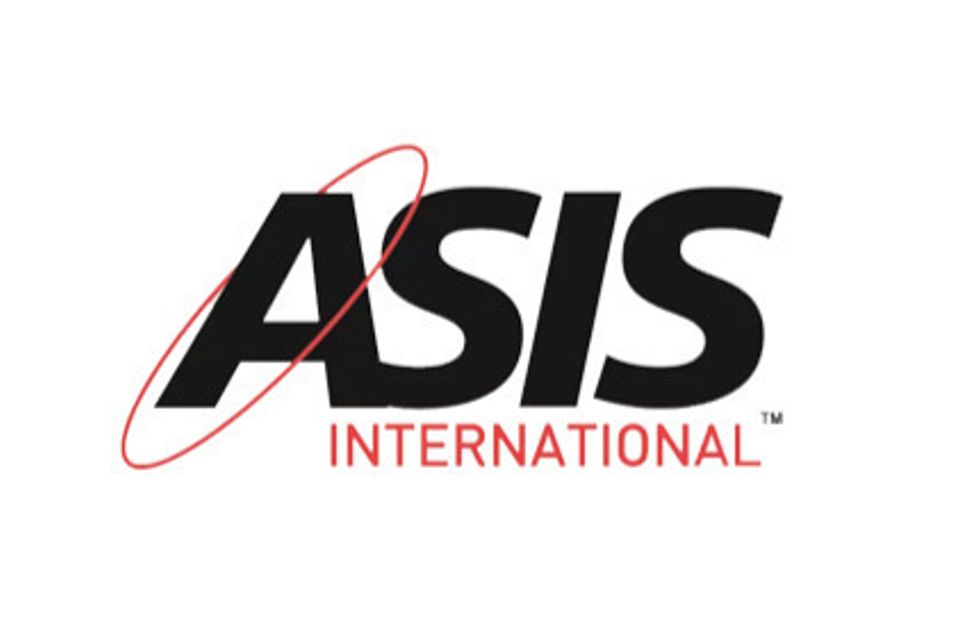 ASIS International is the leading organization for security professionals, with more than 38,000 members worldwide. Founded in 1955, ASIS is dedicated to increasing the effectiveness and productivity of security professionals by developing educational programs and materials that address broad security interests, such as the ASIS Annual Seminar and Exhibits, as well as specific security topics. ASIS also advocates the role and value of the security management profession to business, the media, government entities, and the public.

Embassy Security staff maintains membership in ASIS. ASIS is the premier peer to peer organization for the security industry. This allows us to remain current on all facets of the security  industry  and to provide or employees an avenue for professional development. This partnership allows us to provide our clientele with industry accepted practices.
Professional Development
ASIS offers an unmatched scope of professional development opportunities to ensure security practitioners are prepared to meet any challenge. From webinars and online learning to classroom programs, ASIS programs are designed to support career advancement and success.
Standards and Guidelines
An ANSI-accredited Standards Developing Organization, ASIS works with national and international standards-setting organizations to advance security practices worldwide through the development of standards and guidelines within a voluntary, non-proprietary and consensus-based process.
Networking
Networking within the ASIS community is one of the most valued of ASIS offerings. Our members can connect globally, 24/7. The Seminar and Exhibits, our education programs, and our local chapter meetings and events are opportune times to meet and network face to face. Our thriving online communities also keep members and security practitioners connected.
ASIS International Mission
Promote excellence and leadership in the security management profession.
Councils
Embassy Security participates in this members-only benefit, councils provide an open platform to share best practices, collaborate on common issues, and discuss emerging industry trends. By focusing on specialized security practice areas, councils offer forums to contribute expertise, resources to increase professional effectiveness, and niche networks and programming relevant to your specific sector.
Academic and Training Programs
Banking and Financial Services
Commercial Real Estate
Crime and Loss Prevention
Crisis Management and Business Continuity
Cultural Properties
Defense and Intelligence
Economic Crime
Executive Protection Council
Fire and Life Safety
Food Defense and Agriculture Security
Gaming and Wagering Protection
Global Terrorism and Political Instability
Healthcare Security
Hospitality, Entertainment and Tourism Security
Information Asset Protection and Pre-Employment Screening
Information Technology Security
Investigations
Law Enforcement Liaison
Leadership and Management Practices
Military Liaison
Petrochemical, Chemical, and Extractive Industry Security
Pharmaceutical Security
Physical Security
Retail Loss Prevention
School Safety and Security
Security Architecture and Engineering
Security Services
Supply Chain and Transportation Security
Utilities Security
Women in Security Council
Young Professionals Council
Knowledge, Commitment, & Experience
Embassy Security Group is the leader in private security solutions.
Tell us your security challenge, and let us help you solve it.